If you are set up as a "
manager
" on Click, you can now delete courses from a learner's development plan.

Step 1

Click on the Activity reports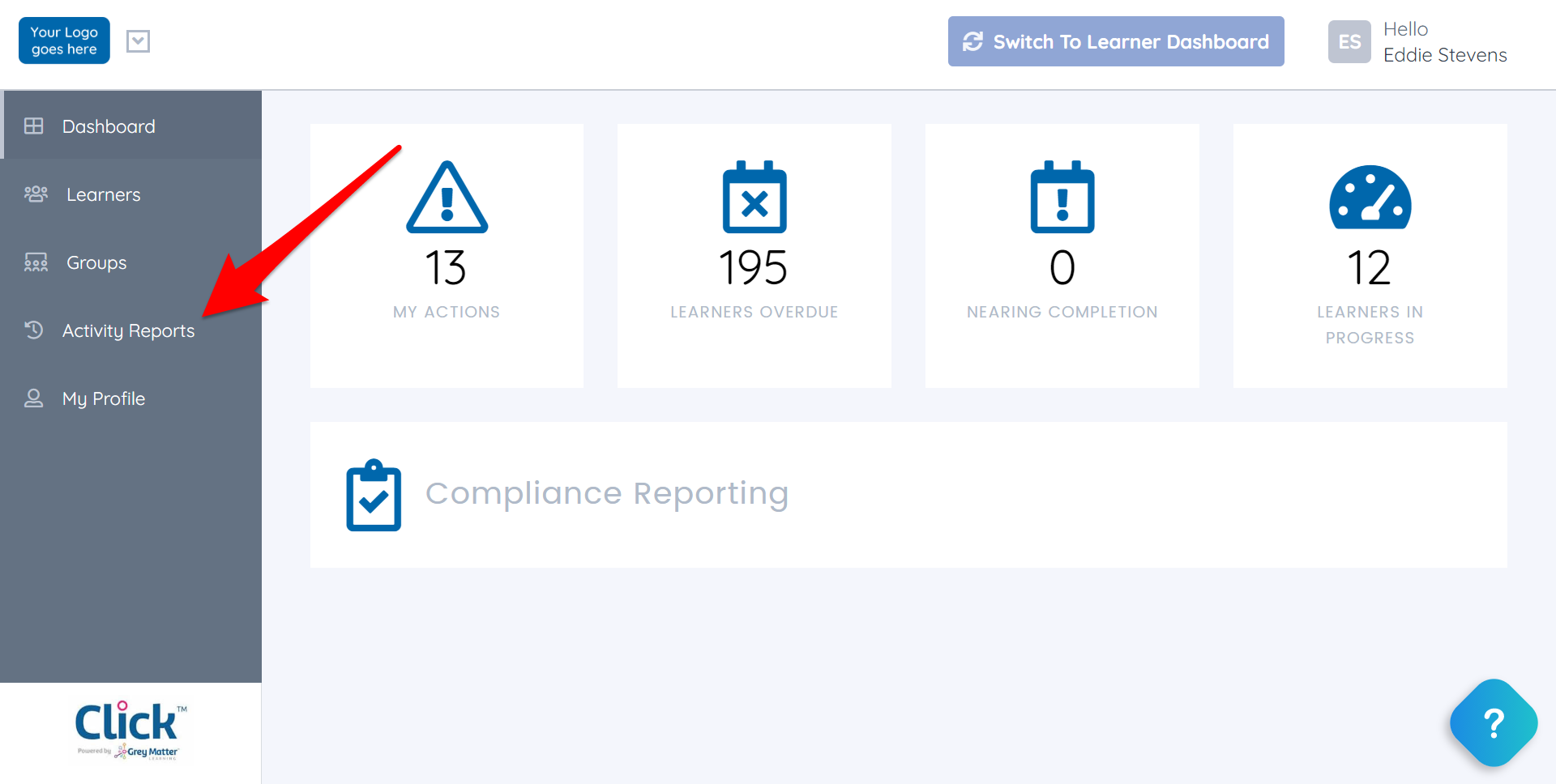 Step 2

Use the filters or click on the column headings to sort the table so you can see the courses you need to delete.

In this example we are going to delete the assessing competence course from some learners who don't need to complete this course


Step 3

Select the staff you want to delete the course from by ticking the check boxes next to their names. You can use the select all option if needed:

Select all on page: only ticks the learners you can see on the page.

Select all matching: ticks all learners that match the search using the current filters.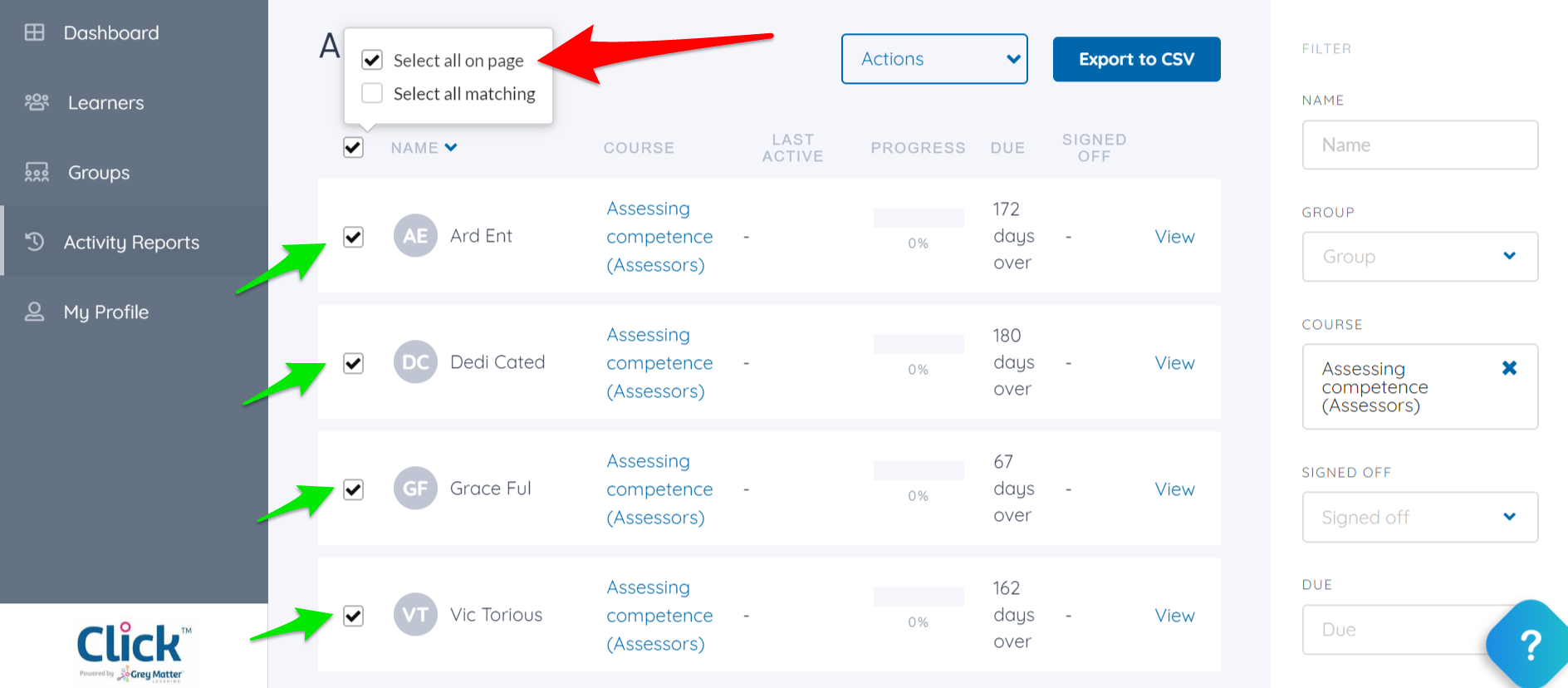 Step 4

Click on the actions button and select delete


Step 5

Click on confirm.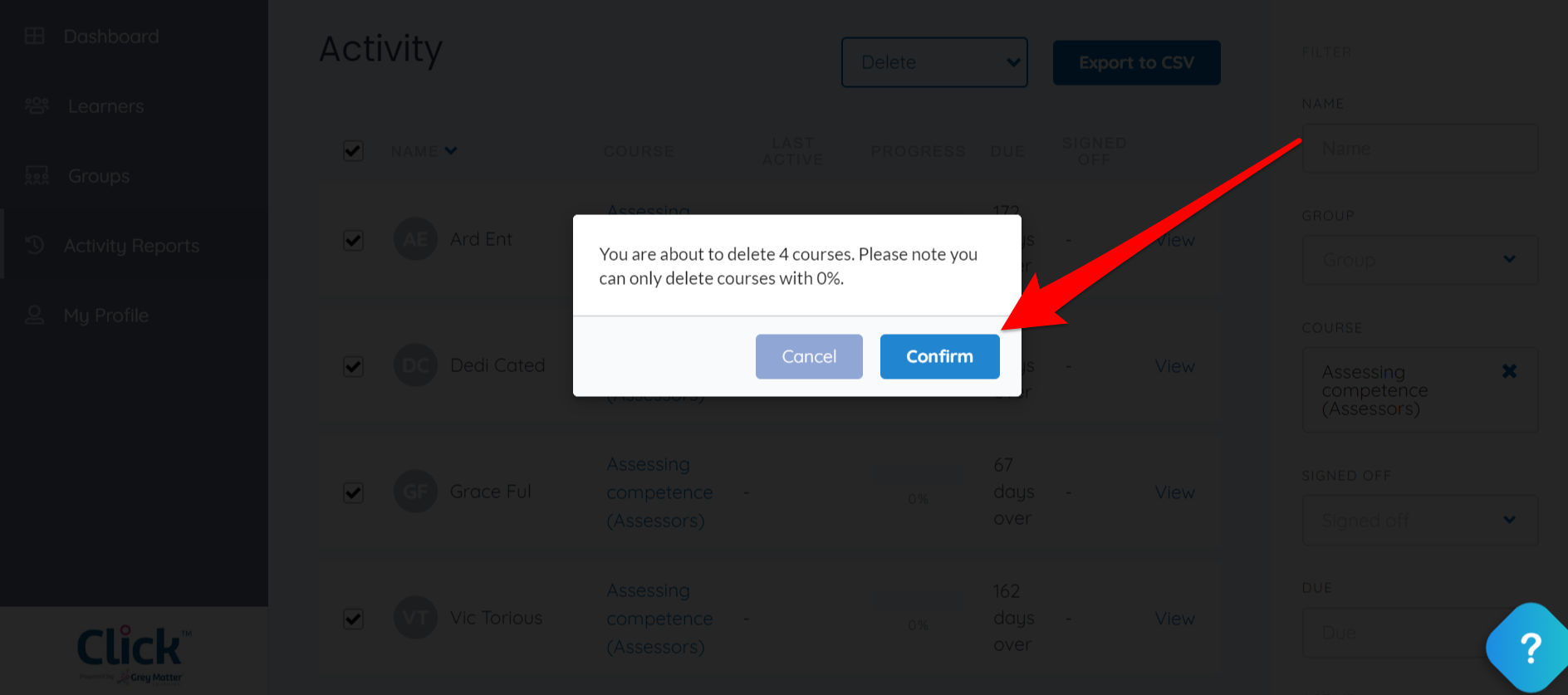 Additional information
You can only delete courses which have not been started by the learner. If you try and delete a course which has already been started you will see a system warning like this one. This is to ensure that you do not lose valuable evidence which you might need at a later date.